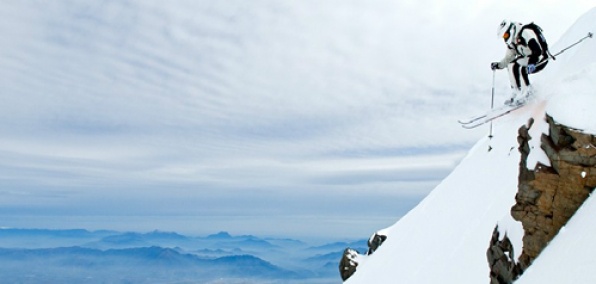 They said space was the final frontier. And by they, we mean Shatner.

We'd like to draw your attention to a different, snowier frontier—one that's almost as inaccessible.

But it's nothing a snowcat can't handle...

Introducing Frontier Las Leñas, a 12-day jaunt through the best off-piste-ing in Patagonia, taking reservations now for an August departure.

Start with every Chilean resort worth mentioning, throw in the only snowcat skiing in South America and add a stint at the largest resort in Argentina. You've still only covered 63.4% of this trip. (Approximately.)

Your guides will meet you at the airport in Santiago, where you and your seven tourmates will be driven to your hotel near San Esteban and debriefed on little things like avalanche safety. From there you'll tackle the Andean dream list: world-famous Portillo, Arpa cat skiing and the backcountry of La Parva, El Colorado and Valle Nevado. (Pace yourself. Or better yet, don't.)

After covering Chile, you'll fly to provincial Mendoza, where you'll refuel with bone-in rib eyes and malbecs before heading to Las Leñas. For the next five days, you'll be knee-deep in dry powder and have priority lift access to some of the most renowned adventure skiing in the world. Meaning you'll finally have the chance to stick your triple barrel roll switch-foot backflip.

It's your signature move.