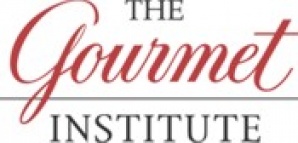 Every man must someday discover his higher purpose, his reason for being. On October 21, you will have your chance—and like any good quest there's lots of sharp steel and foie gras involved.

The Quest
...To create black cod better than Nobu's, sear a tuna tastier than JG's and cook a strip that would make Palmer jealous. Your path to knowledge? The Gourmet Institute, an annual epic weekend of cooking, drinking, eating and schmoozing.

The Masters
Teaching you the secret way of the chef will be a list without equal: Mario Batali (Babbo, Lupa), Daniel Boulud (Daniel, DB Bistro), Thomas Keller (French Laundry, Per Se), Nobu Matsuhisa (Nobu), Jean-Georges Vongerichten (Spice Market, Perry St), Marcus Samuellson (Aquavit), Charlie Palmer (Aureole) and Eric Ripert (Le Bernardin). All weekend you'll be breaking bread, toasting drinks, and cooking alongside this all-star chef lineup.

The Dojo
Manhattan is your kitchen as you attend cooking demonstrations, check out test kitchens, enjoy wine tastings from premier barrels, talk shop with chefs and digest multi-course meals prepared by the best in the business. Learn how to cook with chocolate, get dangerous with slicing and dicing techniques and hit the nightly galas to see if these guys can hold their liquor.

Creating your own fantastic recipes may be your quest, but stealing them from drunk superstar chefs is much faster. Plus there's nothing like turning on the Food Network one day and saying you took on that Iron Chef—and your chocolate cream puff was better.