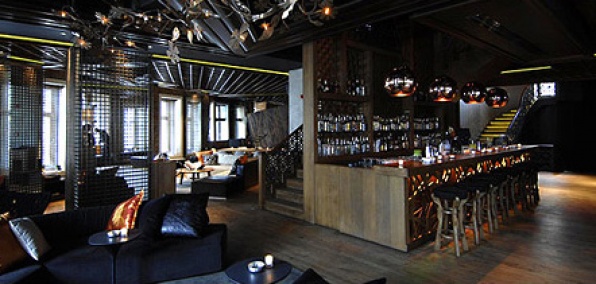 Don't be jealous, but we just got back from our routine pre-summer jaunt to Istanbul, and we have to say: They've got a really cool new hotel there.

You might have heard of it: W. (Yeah, yeah, we know. They've got them here, too.)

It is not so much a hotel as a street, an entire block of remodeled row houses built back in the 1800s. Not that we're complaining—it's one luxurious road. If you go with the Extreme Wow Suite (which we know you will, because you're extreme like that), you'll relax from within the bubbling-hot-water confines of a Jacuzzi on your private terrace, admiring the sun dipping under the Bosphorus Strait.  But don't stay in your room all day—take one of the hotel's extra-dark hallways over to Sip Lounge (for a taste of local raki), then dine at Jean-Georges' latest (silky) edition of Spice Market.

This is actually the W's first hotel in Europe, and when you go, you'll notice it's brought a gaggle of glamour with it. Also just opened in the Besiktas neighborhood are shops for Marc Jacobs, Chloé, Bottega Veneta and Jimmy Choo.

And even if you don't care too much for these stores, it's a pretty safe bet that your Jacuzzi partner will.