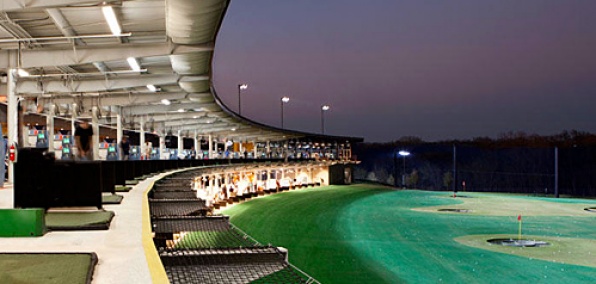 In a little more than a month, the best golfers in the world will descend on Potomac for the US Open. It's time to embrace the majesty of the sport.

The swoosh of the club. The high-arcing shots. And, of course, the pitchers of sangria and the throbbing DJ beats.

Let us explain. Today, we'd like to tell you about Nite Golf at TopGolf Alexandria, debuting later this month to give your Saturday night lounge-goings the 7-iron shots they've been missing.

You've perhaps been to this deluxe driving range before to feast on half-pound burgers and buckets of beer, while you hit balls embedded with computer chips.

But on Saturday nights, you'll want to don your best clubwear (by which we mean plaid pants and a Titleist hat) as they kill the lights entirely on the range. As your DJ (let's just call him "Jim Nantz") cranks up the music, your only illumination will be the glowing target "greens" as you try to out-score your fellow golfers, and the glowing necklaces around the necks of the cocktail waitresses as they bring you pitcher after pitcher of sangria.

But if you need to get your golf-plus-rock-and-roll fix a day earlier, they're going to host bands every Friday on their patio, which opens up to a dozen of their hitting bays.

We hear that's how Ben Hogan liked to practice.