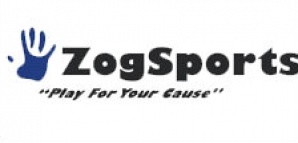 At this point we're operating under the assumption that your fantasy of playing for the Knicks, Yankees or whichever home team owned the real estate on your childhood wall, is beyond dead. Hitting the books and hitting the sauce have taken priority over hitting the courts.

ZogSports, a charity-focused sports league founded by insurance broker Robert Herzog after a close call on 9/11 (he was late for work and watched a plane hit his office, leaving him out of work for a year), aims to balance out the lives of career-minded New Yorkers.

Built for weekend warriors to go head-to-head on the court and then shot-for-shot at "mandatory" post-game happy hours (happy hour proceeds go to charity, and a percentage of league fees go to winning teams' chosen charities), ZogSports is as much about connecting people and charity as it is about solid competition.

This winter, ZogSports is offering indoor volleyball, indoor soccer, 3-on-3 basketball, and dodgeball. All sports are co-ed (except for 3-on-3 hoops which offers both co-ed and all-guy leagues), and the leagues allow team or individual participants. Competition varies between the Players Division (those looking to sweat hard and drink hard), the Casual Division" (those looking to pretend to sweat hard, and then drink hard), and the Extremely Casual Division (those looking to show up early for happy hour).

So even if a rec dodgeball league doesn't offer you pro-level glory (or cash), at least you'll be playing for a worthy cause, getting the lead out, and getting your drink on. Three for three.