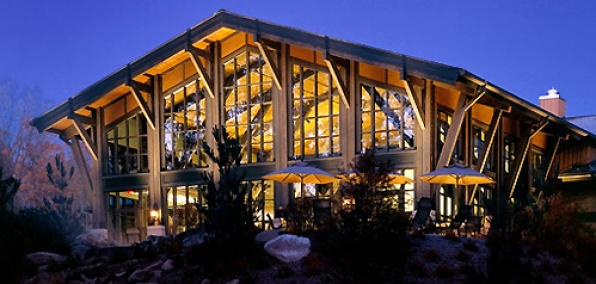 According to a renowned panel of psychologists, humans have three basic needs.

Food, shelter and clothing.

According to a couple of fighter pilots named Maverick and Goose, there's actually a fourth.

Right now, let's focus on that.

Introducing InRoads America's Ultimate Drivers Weekend, a speedy, scenic, getaway-car weekend with luxury accommodations, Monte Carlo–style road rallies and private lessons on how to take a hairpin turn at 88 miles per hour, now accepting reservations for May 20 to 22.

Set in the foothills of the Catskill Mountains, this is the kind of open-road adventure you'd partake in if you consider the throaty exhaust sound of a Porsche 911 something worth downloading on iTunes.

On Friday, you'll drive up to the Lodge at Woodloch (in Hawley, PA), where you'll find road trip essentials like Perrier-Jouët and marinated lamb loin waiting. Saturday: dedicated entirely to race prep activities. Think: infinity whirlpool soaking and 18 holes' worth of informal carburetor Q&A.

When Sunday rolls around, you and your copilot (we hear the in-house masseuse is a wiz with maps) will embark on a rally through the country roads of Monticello. The prize: a sterling cup. The destination: a world-class racetrack where you'll spend four hours with a private instructor, a 556-horsepower Cadillac CTS-V and 4.1 miles of twisting asphalt.

Pit crews available upon request.