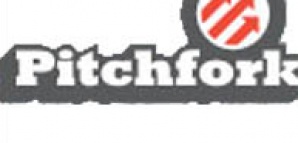 Everything is going as planned: dinner, drinks, back to your place...open a bottle of wine, put on some music to seal the deal—but, before you can make your move, she's heading for the door and giggling on her way out. What went wrong? Here's a hint—John Mayer.
If you're having trouble distinguishing
The Arcade Fire
from
The Fiery Furnaces
and you think of
Interpol
as law enforcement agency, it's time to reinvent your music collection with the help of
PitchforkMedia.com
.
Started in 1995 by Ryan Schreiber, an obsessive music fan who had no writing or publishing experience at the time, Pitchfork has become the go-to source for reviews, news and features on independent music. Their reviews (given on a scale of 0.0-10.0) are famously brash, opinionated and long, but always brutally honest and well-researched. Think of their writers as a cross between a snarky music store clerk and Phillip Seymour Hoffman (as the uncool-but-all-knowing Lester Bangs) in
Almost Famous
.
In a world where most music reviews are boiled down to a few words and a "recommended if you like x, y and z band," Pitchfork's 500 word reviews have become influential (they helped launch
Broken Social Scene
to fame in 2003 after rating their album a 9.2) and widely-read—the site garners upwards of one million unique visitors per month.
Next time you try and impress the pants off of your date, you can shelve your
Air Supply Greatest Hits
album for something a little more—right now.