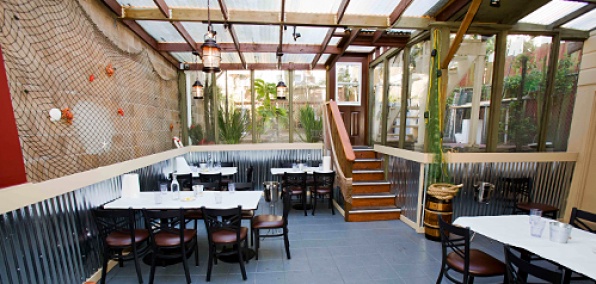 For far, far too long, Louisiana has kept crawfish boils to itself.

It's time for sweeping change. It's time for crawfish shipped same-day to the Sunset.

It's time, in other words, for Craw Station, your year-round, seafood-house version of a crawfish boil dishing out sacks of the spiced-up crustaceans by the pound nightly, open now in the Inner Sunset.

In effect, they bring the bayou to you by airfreighting fresh-caught crawfish directly from Louisiana every day. And given that the chef of PPQ Dungeness Island is involved here, you can expect a little Vietnamese flair.

Since crawfish boils are meant to be lively feasts, you'll want to come in with a group, and plan on peeling and picking at these miniature lobsters over a steady stream of beers until last call. There are two big, round tables in the main dining room by the windows, but your first choice should be a table in the covered back patio—preferably alongside the wall hung with fishnets and buoys.

Warm up with fried oysters before strapping on your lobster bib (hey, it gets messy) and diving into the boil. You can customize your order with sides like corn, potatoes or sausage and a seasoning—like the house special Cajun, which combines lemon pepper, garlic butter and other proprietary seasonings.

Okay, two bibs.