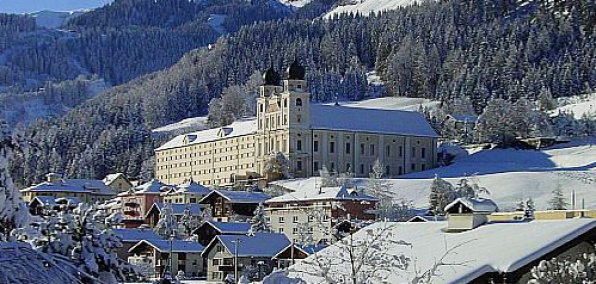 The untraceable bank accounts. The unusually complicated knives. The blondes.

You don't really need another reason to visit Switzerland.

But here's one anyway: Disentis, a hidden freeride haven nestled in the Alps, awaiting your presence now.

You'll start with a five-hour bahn ride from Geneva up the Anterior Rhine Valley. There, you'll find a tiny village that's rivaled in its savage backcountry terrain only by its inaccessibility—huge Alpine snowfalls regularly close the Oberalp and Lukmanier passes surrounding Disentis, leaving you snowed in. (Coincidentally, this also gives you an airtight excuse for extending your trip.)

Known as the infamous "Valley Z" among hardcore freeskiing types, this terrain is strong to very strong—fluffy Alpine snow blanketing steep couloirs and miles of empty, tree-speckled drainage below. And as it just so happens, the best skiing is in March and April.

You'll find that these are less like runs, and more like expeditions—starting with a high-altitude bootpack and ending with a taxi ride home from a bierstube in a neighboring town. (Disentiserhof is the valley's biggest hotel; the après-ski scene at nearby bar Nangijala is legendary.)

The best way to wind your way through the crevasses is to join a freeride group led by a local guide, an esteemed post that's passed down through the generations of native Disentisers.

Or Disentisites. Whichever.