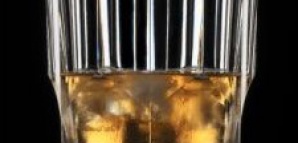 You enjoy a tricked out beer now and again.

So you'll probably be as intrigued as we were by Charbay Whiskey, a craft whiskey made from hand-distilling great-tasting bottle-ready beer.

Master Distiller Marko Karakasevic, who comes from a long line of spirits makers (he's the 13th generation), is making his mark with a semi-homemade technique of whiskey making—instead of the usual process of fermenting corn, barley, rye and wheat into a beer substance that is then aged, he goes straight for the quality stuff off the bat by taking premium beer from a secret Northern California microbrewery and boiling it down. Then he takes his time distilling it—six weeks of around-the-clock shifts (late work hours finally put to good use). The result is an intensely concentrated whiskey with those beloved beer tones.

Take your pick from the Whiskey II, a malty nine-year double copper pot whiskey distilled from pilsner, hitting the shelves next week (if you're willing to part with $350 per bottle), or the crystal clear Doubled and Twisted, possibly the world's lightest whiskey, made with India Pale Ale and only barrel-aged for a day—it's got the proof of moonshine with a smooth beer profile.

Confusion never tasted so good.