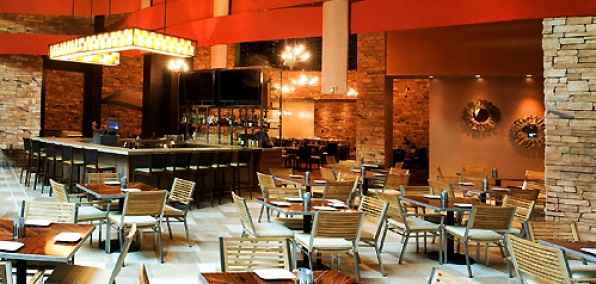 Sometimes, you just need to lay low for a while.

Escape the limelight of the paparazzi. The vengeance of that bookkeeper. And the scorn of a certain chanteuse. (Ms. Dion, it was an honest mistake.)

Now is one of those times.

Introducing Fleur, the Mandalay's discreet new restaurant dedicated to small plates, skirt steak and escape, open now.

It's the same maze of hiding places you remember as Fleur de Lys, but now you'll find a woodsy new decor, some of the white-cloth tables replaced by a patio bar and a brand-new menu from Hubert Keller. (You'll be happy to know the burger remains.)

If you're bringing friends/that bookkeeper/Celine, reserve the house wine vault, perched above the dining room with a floor-to-ceiling window. (You might advise Celine to wear pants.)

Otherwise, you'll nod to the maître d', then walk through the sandstone and rosewood of the dining room toward your reserved, silver-curtained cabana in back. There, you'll probably notice the most startling change: the menu's been split up into tapas-style small plates to save you from the anguish of choosing between Lobster Mac and Cheese and a Wagyu steak that's been cooked on a slab of hardened lava.

The volcano should be proud.