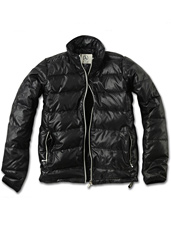 This time of year, you start to make use of all your deep sources.
That whiskey runner who hooks you up with Uncle Dan's favorite moonshine. The record-store clerk who feeds you Neil Diamond bootlegs for Aunt Lydia.
And now, a new operative has surfaced: a foreign agent, located in Tokyo, with a reputation for coming through when both subterfuge and international shipping are required...
That agent is
Japan Goods Finder
, your new Japanese personal shopper, taking orders now.
This is your man in Tokyo, hooking you up with crazy Japanese treasures that normally don't make it out of the country. You'll start on JGF's site, browse a few e-commerce shops, check out the wonder that is Japanese eBay—or just give them an assignment and see what they can track down.
So if, hypothetically, there were a nationwide festival of gift-giving coming up in the next three weeks—and, hypothetically, the perfect mountain-man boots were waiting just across the ocean—you could send your new pals over to the menswear shop Beams to pick them up in your brother's size.
And on the way, they could pick up a few French Foreign Legion action figures at Art Storm for your nephew, along with stocking stuffers like boiled pork from Okinawa or a raincoat for your dog.
It's amazing you've lasted this long without one.