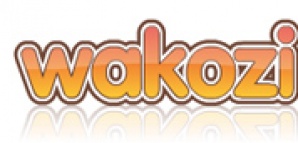 Since the dawn of time, man has yearned to have all his purchases delivered to his door—or, in the early days, the entrance to his cave.

The dream of everything-but-the-kitchen-sink delivery was first realized in the late 90s with Kozmo, which would bring New Yorkers anything their heart desired—from candy bars to surf wax—within an hour. Sadly, Kozmo popped along with the rest of the dot-com bubble, and since then Manhattanites have been left to dream...

Until now. Until Wakozi.

So far they're focusing on what's most important: booze. But they're branching out fast, and you may have that surf wax before you know it. Skipping the warehouse, Wakozi connects you directly to the source, giving you browsable access to dozens of stores that deliver throughout the city—including some of the best wine shops on the island—from 67 Wineson the UWS to the all-purpose Jefferson Market farther downtown.

You'll want to keep things local, so the first thing is to plug your address into the main page and Wakozi will draw up a list of vendors nearby. Click on the store that strikes your fancy, and you'll have their whole inventory at your fingertips, from bagels to Bordeaux to a roll of paper towels.  Drag-and-drop your picks to the shopping cart box on the right and then sit back and wait for the cavalry.

Of course, this time the cavalry will be coming with a bottle of Pinot Noir and a corkscrew.

Ah... the sweet taste of the 90s.