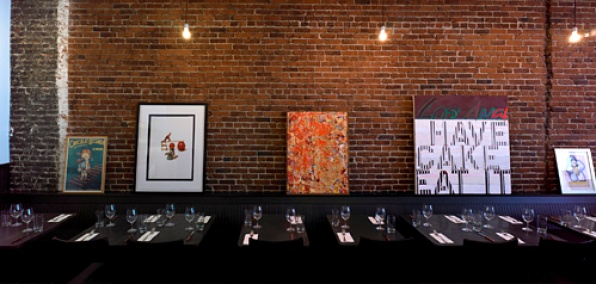 It happens in the movies all the time.

A classic is immortalized, then it gets remade.

And you either have Godfather II or Hilary Swank playing the Next Karate Kid.

Hoping to be the Godfather II of the restaurant set: Citizen Cake, the updated version of the baked goods-addicted haven for hearty, upscale comfort food, opening in its new locale on Fillmore this Saturday.

A smaller, homier version of its predecessor, the warm, minimalist setting might seem to be a bit of a parlor-like nod to the olden days (you know, the 1880s), with marble counters, exposed-brick walls and stone floors.

The big slab of marble loaded with piles of cupcakes, cookies and pastries near the door is the hook to get you inside. But when you head deeper in, you'll be able to order from a hefty menu of savory plates like the Fried Chicken Cobb Salad Sandwich or Kobe Beef Cheek Stroganoff.

Then, in a few weeks, they're going to layer in a molecular gastronomy component to the menu (prepare to get crazy), including using liquid nitrogen to make ice cream to order.

Fair warning: bacon beer ice cream might sound better than it tastes.