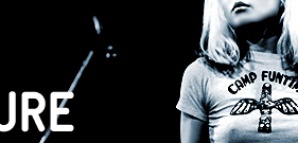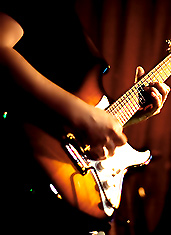 In many ways, you already know what it's like to be a rock star.
You park very close to your office. You barely remember the '90s. And you're huge in Europe.
But there are some things you have yet to experience. Like hearing your song on the radio. Or trading groupies for cases of beer. Or making your own music video that takes place in outer space and stars a saxophone-playing squirrel.
It's time you had it all. Everything the Spin Doctors had and more.
Say hello to
Rock 'n' Roll Fantasy Camp
, a three-day crash course in becoming a rock star with a little help from real music legends, happening this weekend with spots still available.
Let's get right to the itinerary: you'll show up at the Renaissance Hotel this Friday with your instrument of choice—guitar, tambourine, honey-soaked vocal chords—and take in lectures from industry icons like the producer of Aerosmith.
Then you'll be placed in a band and go through rehearsals, getting notes from the likes of Dickey Betts of the Allman Brothers, Mark Hudson from Aerosmith and Teddy Andreadis from Guns N' Roses. (Keith Richards will be there in spirit.) Then, you'll get to work on an original song (you're thinking "Welcome to the Jungle" meets "Kokomo").
And all of your training will culminate on Sunday night, when you'll get up in front of a crowd at the House of Blues to perform your new single, backed by the very guys you watched during your MTV youth.
So get your leather pants dry-cleaned ASAP.