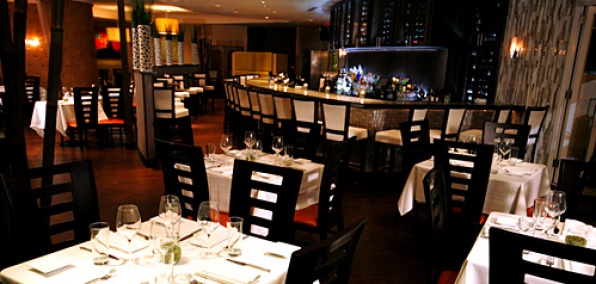 Dining in the dark.
You're
familiar with the concept
.
And while you're not always in the mood to squire away your date to a dark room, pull close some blackout curtains and eat a multi-course meal without the lights on, you'd like to have it available on standby.
And now you do.
Introducing
Market 17
, a new hideaway of farm-to-table eats with nightly dark dinners, now open in Fort Lauderdale.
Now, just to be clear, if you want to eat normally, you can. You'll guide your date to this classy spot, located on the causeway near the Harbor Beach marina, settle into a pale green banquette, order a bottle of organic pinot noir and get started on a dinner of farm-to-table eats (almost everything on the menu, from the grass-fed beef to the avocados, is sourced from Florida farms).
But if you want to do it in the dark, you'll make the reservations in advance, and when you get to the restaurant you'll be taken to a secluded room with no lights and draped with thick blackout curtains. The server will then don night-vision goggles, pour you a tall glass of wine and eventually serve you four mystery courses, which could be anything from
Okeechobee Ostrich Filet
to
Grilled Bison Loin
.
It's always nice to enjoy loins without the lights on.