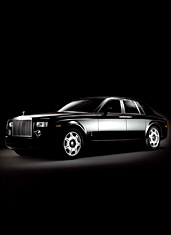 Let's face it. November's not off to a great start.
Romo's out, Rangers are down 3-1, and your Halloween party left your black leather couch
Avatar
blue.
You need to get out of Dallas... in a Ferrari.
Enter
Platinum Motor Club
, a luxury car-sharing service that will have you in more Italian glamour-wagons than Bruce Wayne, now taking new members.
Here's how it works: you'll pay a monthly fee (might want to expense this one), and based on your pay level, you'll have access to their entire fleet of vehicles for a total of 20 to 90 days a year.
So let's say you're planning a weekend getaway with a certain horsepower-loving brunette (you know, like Jeff Gordon). You'll give Platinum a call the night before your road trip and tell them you want something from their garage: anything from a 2006 Bentley Continental Flying Spur (perfect for a trip to San Antonio) to a 2005 Rolls-Royce Phantom to a 2005 Ferrari 599 GTB Fiorano, which tops out at over 200 mph.
You'll pick up your chariot, and once the tires have been kicked, you're off. And after two to three days of
Ferris Bueller's Day Off
-ing it, you'll return your ride and jump back in your weekday vehicle.
Which is a newer model of Ferrari.