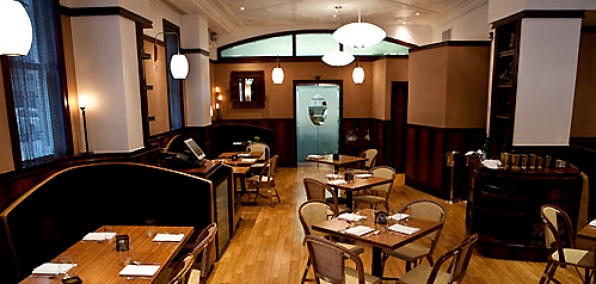 You're pretty good at sniffing out a "best of" claim.

You've shed light on countless "best slice in town" braggarts.

Your undercover work leading to the sexy cop being named "best Halloween costume" is now taught at detective school.

And yet, there's still one "best of" claim hanging out there that could use some cold, hard, investigative indulgence…

It's called Lotus of Siam, it's been dubbed the best Thai food in all the land, it hails from the Thai hotbed that is Las Vegas, and it's opening next week in Greenwich Village.

Now this "best of" claim comes not from us, not from the owners of Siam, not from a hungover showgirl yearning for Pad Thai, but from a certain journalist who also happens to be the first to win a Pulitzer for food writing. And while you can understand how he may have been lured in by the wafting aroma of curry and sticky rice, you know what you have to do here.

There's not much in the way of decoration to distract you from your mission—just some white walls, light wood tables, a few rice lanterns and an overconfident waiter or two.

So as you begin your investigation, set up shop at a corner table, start with steaming plates of crispy rice with minced sour sausage, keep the dialogue to a minimum and the deep-fried catfish bathed in curry coming. And don't stop until you can confidently say one way or another if their Pad Thai stands alone.

Feel free to consult that showgirl if you need a second opinion.