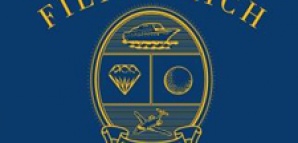 It's been a banner couple of years. And as you continue your glorious ascent into the financial and social stratosphere, here's a handbook that can help with some of those oh-so-critical decisions you're now facing. Get your hands on the new Official Filthy Rich Handbook.

The book's Plutocrat Primer helps you identify your fellow inmates in the most upper of brackets—The Speculator, The Thrillionaire, The Moguless and The Heirhead among them—as well as the leeches and sucker fish you need to steer clear of.

Through suggestively named chapter titles, it also advises you on the crucial decision between ex-Mossad and ex-NYPD when it comes to choosing a bodyguard, and why "summer" is a verb. You'll find how to tell a majordomo from a mere butler, and be able to bone up on the Official Filthy Rich-approved list of rehab centers. Plus there's advice on acquiring the right beach houses, luxury lofts, foreign cars, megayachts, must-have gadgets, social diseases, benefit committee seats and even girlfriends.

Here's a hint: you don't meet her in rehab.