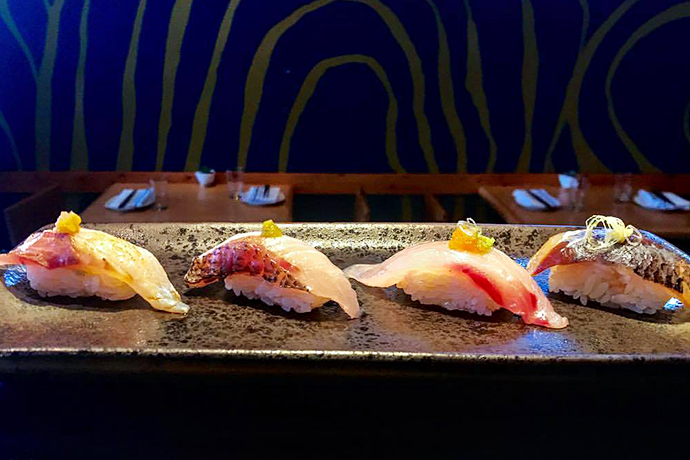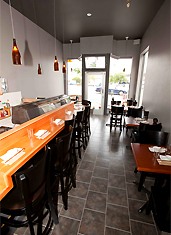 Some of your best discoveries have come about over a beer or two.

Well, maybe that's not entirely true, but that roaming pop-up sushi counter you came across at happy hour
counts.



And now, we're happy to report that after nearly five years of making the rounds at bars, they're
finally set to open as a real restaurant.



Introducing Ichi Sushi, a portable sushi counter that's putting down roots to become your
permanent temple of nigiri and small plates, opening on Mission Street this Friday.



Being the lone sushi spot amidst burrito joints and Peruvian eateries in La Lengua, Ichi will balance out
your regional food choices nicely, while at the same time keeping happy hour as sake-soaked as possible.
Meaning it's the kind of upbeat pub/izakaya/sushi bar that you'll want to pop into after work for a few
pints of Asahi, rolls and some heartier Yuzu Fried Chicken Wings.



The best seats are a few stools at the 10-seater sushi bar under sake-bottle light fixtures. Here, the sushi
chef can drop the fresh-from-the-boat nuggets right onto a bamboo leaf set in front of you. But you'll
also get to choose from specialties like the Drunken Hamachi, made using the leftover fermented
rice from making sake.



After all, no good sake should go to waste.