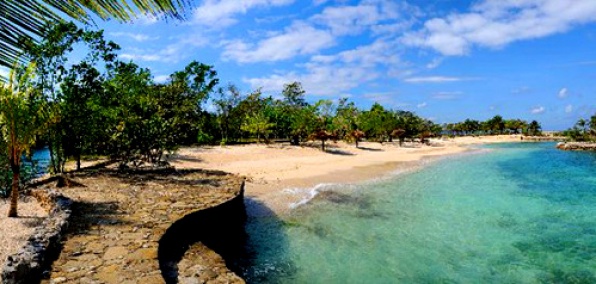 Ian Fleming knew how to vacation.

Sure, he did a bit of spying, hobnobbed with glitterati and wrote a bunch of books about some guy named Bond. But most importantly, he holed up in an idyllic, sun-dappled Jamaican villa.

Soon to be your idyllic, sun-dappled Jamaican villa.

Welcome to GoldenEye Hotel & Resort, a laid-back celebrity magnet on the shore Fleming once called home, now taking reservations for its November reopening.

Upon arrival, you'll find a sprawling slice of tropicalia, with dozens of cottages situated around a private lagoon—and one particular villa with your name on it. That's the same spot where Fleming wrote all 14 Bond novels, complete with the very same writing desk, but now it's also got some outdoor showers and enough new bedrooms to accommodate a 10-person entourage. (Bond always did roll deep.)

If you're planning a more intimate trip, head to one of the brand-new suites along the edge of the lagoon. You'll have your own personal lagoon-side dock—so when your fellow professionally attractive guests (Johnny Depp, Scarlett Johansson) are holding an impromptu Marco Polo game outside, you can just step out your door and jump in. And if you feel like a celebratory massage after your victory, just paddle over to the dock of the waterside spa.

Or take a passenger-ejecting rocket boat, depending on your tastes.