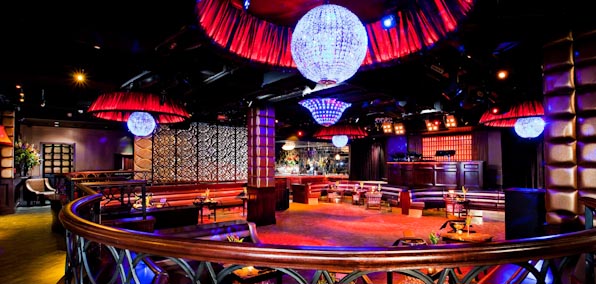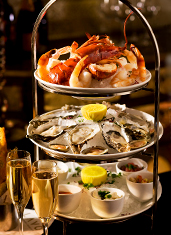 The first day of September is a good day, for bringing you big news.
And by big we mean Las Vegas big. As in, 6,000 square feet of Italian dining upstairs, and an equally massive nightclub downstairs—your newest pleasure emporium from the nocturnal overlords behind
Avenue
,
Stanton Social
,
Surf Lodge
and Gold Bar.
It's called
Lavo
, and it's starting private previews this weekend in Midtown.
If the name sounds familiar, that's because you may recall hazy memories of a club by the same name in Vegas, a debauched sprawl of 40 bottle-service tables and models cavorting in bathtubs. (Cleanliness is next to godliness...)
Well, those hazy memories may come into focus as you embark on an Italian dining experience of epic proportions—quite literally. Lavo's ground-floor dining bistro is an exposed brick and white-tiled ode to family-style largesse. Think one-pound meatballs, lobster pizzas or a tri-level platter of oysters, clams and lobsters known affectionately as the
Seafood Plateau
.
And after you've reached the upper limits of indulgence (you win this time, one-pound meatball), it will be time to head downstairs into the kind of mega-club that helped coin the phrase "What happens in Vegas..."
We're talking disco balls spinning over a sunken dance floor, ringed by elevated velvet-ensconced VIP banquettes and more flaming sparklers on any given night than the entire Meatpacking District combined.
Ah, subtlety.