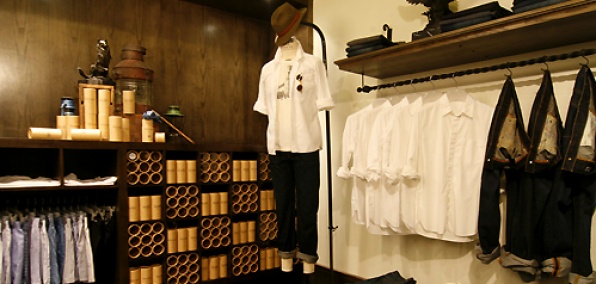 It's been the kind of golden summer that reminds us why they invented summer.

And now, as we roll into the dog days of August, you'll be tempted to ease off the pedal. To take things down a notch or two.

But even the laziest Labor Day BBQ demands a certain sartorial swagger.

Here to assist is the new Onassis Clothing, the first brand we can think of to be named after a Greek shipping tycoon who married a former first lady, opening a mega flagship store in SoHo tomorrow.

The store is stocked with the kinds of clothes that won't stand out in the kind of way you don't want them to stand out—soft flannel button-downs, straightforward jeans and khakis, and the kind of heavy outerwear you can't fathom wearing now but soon enough will be reaching for every time you leave the house.

But never mind that now. Today it's still August. Today there are mimosas to sip, outdoor brunches to bask over for hours and lazy sailboats to ride down the Hudson. For these languid days, Onassis is stocking up on lightweight chinos, a few short-sleeve button-downs and other key summer supplies.

And to add to the languid seasonal mood, they installed a café in the back, a few leather recliners and a flat-screen showing staples of the manly cinema genre.

Bad news if you were hoping to catch Eat, Pray, Love.