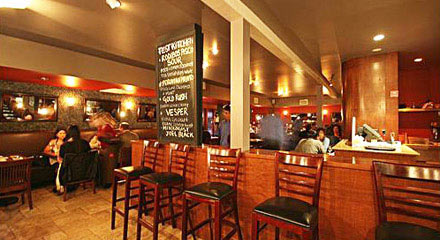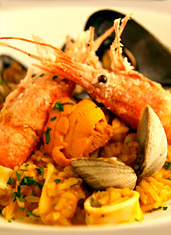 After dark, you're always up for a little experimentation.
Whips. Handcuffs. Lights on. Whatever.
So you're more than willing to submit yourself to an exciting new restaurant experiment called
Test Kitchen
—it's got some of the city's best chefs and mixologists dropping by, and it's now taking reservations.
Basically, this is a sort of open kitchen for any guest chef who wants to test out some crazy new ideas for the likes of you. (Lucky you.)
First up, you'll get a dozen plates like
Saigon Tartine
(with pork belly, pâté and carrot pickles) as part of a preview of Umami Burger king Adam Fleischman's imminent Vietnam-gone-mad restaurant, Red Medicine.
Next time it might be Test Kitchen's host himself, esteemed Mo-Chica man Ricardo Zarate, doing the cooking. And no matter what, you can expect a guest star—
Caña's
Joel Black, maybe, or
Rivera's
Julian Cox—mixing you up some paired drinks.
So here's what you do. Check the schedule of residencies on the website. Make online reservations before they sell out. When your night comes, grab your most adventurous plus-one and keep your eyes peeled for a bright red building. Step inside, grab one of just a few tables spilling out onto an enclosed patio and be prepared to eat whatever they put in front of you.
We recommend a safe word...