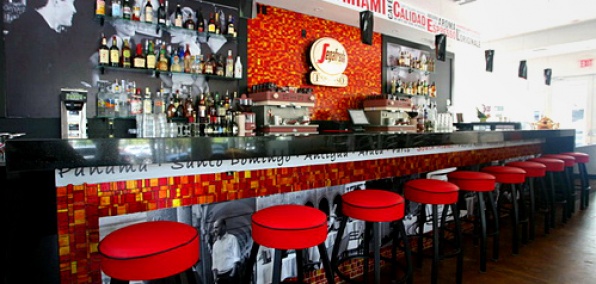 South Miami: you pretend you never go there, but we know better.

Whether it's for a wild family barbecue or a special guest lecture at UM (topic: "South Beach Door Policy in the Post-LeBron Era"), you sometimes find yourself below I-95.

And while you're there, you usually need coffee. And wine. And thin-crust pizza.

So maybe we can help...

Introducing Segafredo South Miami, the new southernmost outpost of the popular coffeehouse/cocktail lounge empire, now open off Sunset Drive.

Basically, it's everything you love about the Segafredos on Brickell and South Beach, moved southward: the same neo-Victorian velvet couches, the same low tables, the same buzzing bar scenes. Only this one's equipped with full-service breakfast, lunch and dinner, and it's open till 4am on weekends (so you can think of it as Segafredo in Full).

Early in the day, you'll use it as a traditional coffeehouse, a place to sip an espresso and read the newspaper from an antique love seat on the outdoor patio.

But by late afternoon, you can expect the place to get a bit more raucous, and you and your caffeine-mate will want to keep up with an Italian Coffee (espresso, Amaretto, Kahlua, whipped cream) and thin-crust pies like the Pesto Pizza.

Not to be confused with the Pesto Chango.