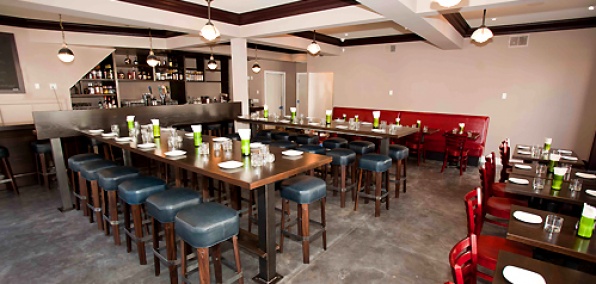 This Sunday, you might be tempted to enjoy a few burgers, brats and beers.

Our advice: don't. Well, okay, you can keep the beers.

Introducing Hog & Rocks, the city's first ham and oyster bar, opening this Sunday in the Mission.

Basically, it's a hangout for when you want to grab a late-night bite and a couple of cocktails with your buddies.

When you enter this temple of pork and oysters, take a stool at one of the communal tables across from the bar. Get things going with a round of Tequila Sunrises, mixed by Tres Agaves' tequila-loving barman. Then, dive into a dozen oysters on the half shell paired with a plate of G & W Hamery ham—served with whiskey-glazed peanuts, as all ham should be.

And since Maverick's chef/owner Scott Youkilis (brother to the Red Sox's Kevin Youkilis) is behind it all, you'll want to try his heartier dishes. We're talking corned beef tongue with crispy onions—which, incidentally, is what Thomas Jefferson served at his July Fourth cookouts.

Oh, and in a few months, come back and scope out their oyster club (in development), which'll track your tasting notes, your order history and any awe-inspiring feats of bivalve consumption you may achieve.

It's like a baseball card for eating oysters.