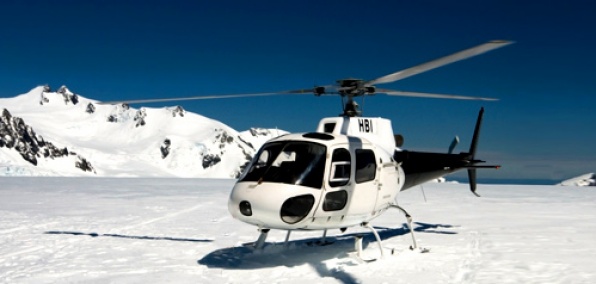 Ah, New Zealand.

Land of sweeping mountain views. Of Anna Paquin. Of curiously bearded comic folksingers.

And now: skiing by helicopter.

Welcome to HeliPark New Zealand, now offering heli-skiing atop one of New Zealand's most remote mountains, starting July 15.

Basically, it's all the majesty you saw in Lord of the Rings, but without all those annoying hobbits (or Orlando Bloom). You'll start by flying into Christchurch, and then shuttle four hours west to Mount Potts. There, you won't see a single chairlift—the mountain's too inaccessible. Instead, you'll find a helicopter awaits—ready to take you and a couple of snow bunnies up to one of five pristine peaks. (You're under no obligation to leave them that way.)

From there, you'll have more than 2,600 feet of vertical and 1,630 acres of ungroomed powder bowls and gullies at your disposal. Should you find that overwhelming, you'll have a couple of guides to point out the good stuff and utter words like "secret stash." (To be clear, they're referring to the snow.)

At the end of the day, you'll retreat to the lodge, where you might end up sharing a Steinlager or shooting some pool with those same pilots.

And trading chopper stories.