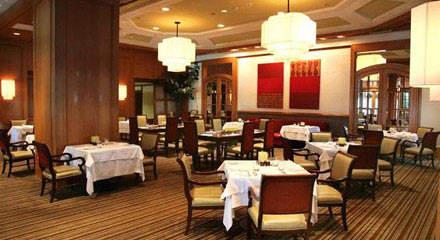 Earning bank is hard. Spending it can be just as difficult—which is where The Blow List comes in with the best, most ridiculous yet necessary ways to blow your stash.

Occasionally, your cravings are as unfathomable as they are undeniable.

Sometimes a person just needs a $99 sandwich—which means you'll want to pay a visit to Park Grill, the restaurant inside Century City's Intercontinental Hotel.

At just shy of three figures, the Duck Prosciutto and White Truffle Sandwich is the crown jewel of the new sandwich menu (now provided alongside the regular menu). The truffles come from Italy, of course, and the duck prosciutto comes from France...where it has been curing for the last 35 years. Those decadent titular ingredients at the core are pressed with baby greens between two slices of rare artisan bread flown in from Paris—daily. (The family Poilane's secret recipeutilizes wheat from sustainable farms, sea salt from the Atlantic and a wood-burning oven to seal it all together.) On the side: CeleriacRemoulade and Candied Walnuts.

But if you're feeling more restrained (perhaps just a $50 sandwich for you today), there are other options like an Australian WagyuPhilly Cheesesteak, a Western Australian Spiny Lobster or a BalikSmoked Salmon & Sevruga Caviar Sandwich. Whatever your selection, you can order it during regular lunchtime hours in the restaurant proper, or until 10pm in the indoor-outdoor lounge.

Which leaves you plenty of time to sate your craving for five-figure dessert.