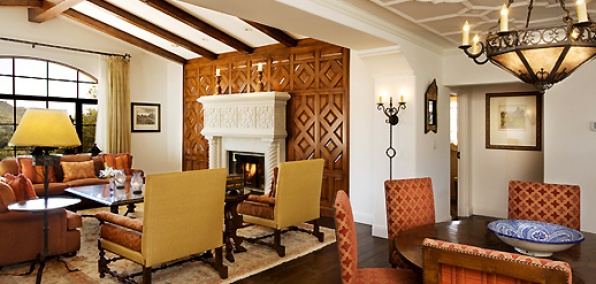 Consider the suite.

The vast expanses of space. The lamps made of angels made of... gold. The gilded wet bar. The baby grand in the corner, just waiting for your next rendition of "Heart and Soul."

It's the only way to travel. In fact, you'd prefer it if you never had to see another regular room again...

Introducing Suites of the World, a new site devoted to putting you in suites (and only suites), online now.

This is basically a way to cut through the clutter (read: regular hotel rooms) the next time you're looking for a place to crash. You'll be presented with suites in a handful of hotels and cities (including NYC and LA, with SF and DC coming soon)—ranging from the Cole Porter Suite at the Waldorf (where Sinatra laid his fedora) to the Marilyn Monroe Suite at the Hollywood Roosevelt. (We're sure she appreciated the flat-screen on the ceiling.)

Once you've found something you like, you'll get some basic stats—photos, who made the lamps, that sort of thing—and you can email to find out more. (Key bits of data like the thread count of the sheets and, of course, what your security team needs to know about the hotel's security team.) Or just book and find out for yourself.

And should your ride from the airport be delayed, rest assured that they can (and will) help you secure limo service.

From a site that only has limos.