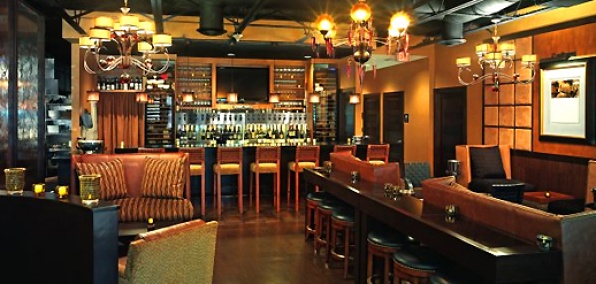 You love yachts. The views. The wind in your hair. The tiny swimsuits made of 14K gold. 
But really, what you love most about them is the food. (Humor us here.) So we know what you're thinking: if only the people who supplied food to yachts opened their own little wine bar.
Good news: one just did...
Say hello to
Grateful Palate,
a yacht-supplying gourmet food shop turned wine bar and restaurant (that old move), now open in Fort Lauderdale.
This is where you'll want to go when you feel a sudden yearning for all the luxurious platters of meats, cheeses and wines you'd find on your seafaring yacht, but on dry land. (Because, really, some days you just can't be bothered with the marina traffic.)
Meaning, don't expect to see a gourmet food market anymore: when you walk in, you'll find a dimly lit lounge outfitted with couches and a futuristic wine-dispensing system (it's just like the one at Cavas). Farther back, there's a larger dining room where you and your date can grab a seat by the counter facing the chef's kitchen.
The menu
will change daily, but you can look for items like seared halibut, Moroccan couscous and the
Plough Man's Plate
, a formidable dish heaped high with Ibérico ham and aged manchego cheese.
Nothing says "I'm on a boat" like aged manchego cheese.