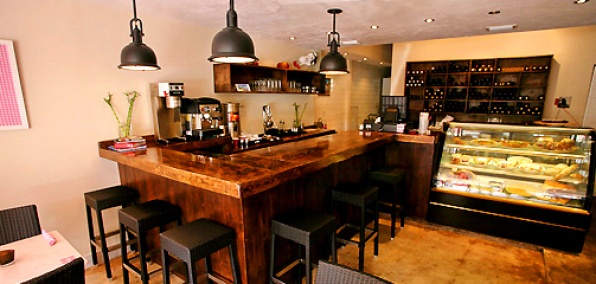 That monsoon you experienced yesterday was no fluke. The rainy season is here.

And while dining alfresco is one of the great pleasures of the city, from now on you're going to need a quiet, candlelit cove to duck into when the heavens unleash their fury.

Preferably one with platters of cured meats and $18 bottles of wine...

So make room in your social rolodex for Otentic Restaurant, a cozy little bistro where you'll explore the wonders of crepes and French beer, now open in South Beach.

At first glance, Otentic feels like the kind of quaint steak-and-frites place you'd stumble onto in Manhattan. It's located on a clubby stretch of Washington that tends to see most of its action on the weekends. But that means the rest of the week it's refreshingly scene-free, with a handful of tables and the kind of wooden bar where neighbors gather to shoot the breeze over platters of chorizo, Genoa salami and mortadella.

The menu covers Gallic comfort food like crepes filled with bacon, eggplant and shrimp (or bananas, Nutella and strawberries if you're feeling sweet). And there are bottles of Chilean wine going for less than 20 bucks, in addition to French beers like the Belzebuth, a golden ale with twice the alcohol content of regular beer.

The French can be surprisingly strong.