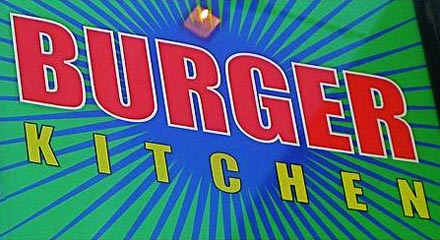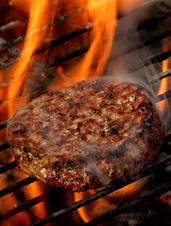 There comes a time in life when you must rethink even the burger.
Yes, even the burger.
Here to help you consider 22 new variations—from Thai burgers to Greek burgers to Moroccan burgers—is
Burger Kitchen
, scheduled to open this weekend on Third Street.
It's an unassuming little place, and the hordes flocking to Toast, Joan's and Doughboys could easily miss it—but whenever a new burger spot comes along, your gut tells you that you've got some serious research to do.
Take a seat by the windows, summon a craft beer, and before long you'll be sampling Texas chili burgers, Hawaiian burgers and shrimp-patty burgers. There are 22 in all, including a $20 lobster burger and a still hush-hush $50 special—it'll come with a carafe of wine, as all value meals should.
For dessert, you can try a chocolate burger (it's basically a chocolate ice cream sandwich stuffed between chocolate cookies), and when they wrangle the permits for sidewalk seating, you can start your weekend with an eggs Benedict burger in the sun. (Breakfast should start in a few weeks.)
We've always felt that the breakfast burger was the most important burger of the day.