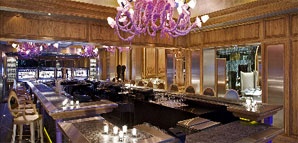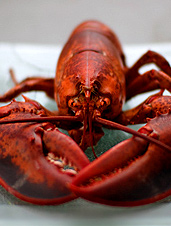 Every now and then, an old friend comes back into your life.
Sometimes it's in the form of a guy you went to college with. Sometimes it's in the form of an ex-lover. And sometimes it's on TNT and stars Patrick Swayze and a roadhouse.
And then there's
The
Forge
, the Miami Beach restaurant/celebrity sanctuary that's back in business after an extended hiatus. Here's what you need to know about Forge 2.0:
• It opens this Wednesday.
• It looks totally different. (Owner Shareef Malnik gutted the space, nixing the gothic reading-room decor in favor of low-slung couches and a communal table made out of a single Indonesian tree trunk.)
• You'll want to use it for romantic dates or dinners with out-of-town friends.
• There's no shortage of lobster. Chef Dewey LoSasso (North 110) is ready to drop luxed-up comfort food on your table like
Lobster Peanut Butter and Jelly Sandwiches
and a grilled Angus sirloin burger topped with boneless short ribs and lobster marmalade.
• You might see Diddy (he was a fan of the old place). If he's there, he'll probably be in the Library, near the fireplace, under a crystal chandelier. Laughing at something you said.