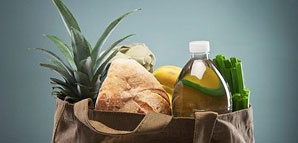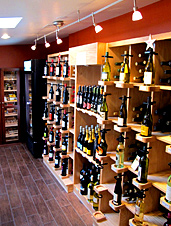 Your nights tend to take unexpected turns. And with every development comes unanticipated needs.
Sometimes it's an Aston Martin, a tin of room-service caviar and an assortment of essential oils (and maybe a couple
non
essential oils). Other times it's a 12-pack of beer, a stack of grilled cheeses with bacon and a couple Ping-Pong balls.
Which brings us to
FoBoGro
, a three-level oasis open now to get you whatever you need at whatever hour you need it. (Well, maybe not the Aston...)
It's basically a general store gone mad. You'll want to begin downstairs in the deli (opening Monday), ideal for a badly needed timeout during a night of debauchery. Slide into the narrow space and order up a
P.B.J.B.
(peanut butter, raspberry jam, banana and granola) or a
Famous McDougall
, a Buffalo chicken and bleu cheese combo named in honor of an esteemed Baltimore strip club. And just in case your timeout comes at 7am, they'll be there to rescue you with homemade cinnamon buns.
On the second and third floors, you'll find walk-in beer coolers and a wall of wine and cigars opposite a wall of penny candy. (Useful for showing off that perfect pairing of cabernet and Runts you've been telling everyone about.) Or if the competitive juices are flowing, pick up a six-pack of Sapporo, a prepackaged beer pong kit and a pouch of Big League Chew.
Just like the pros do.