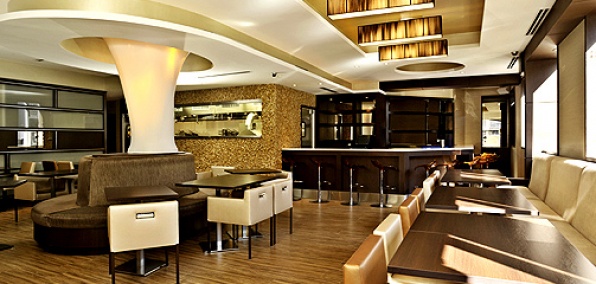 On a day like today—what with its endless stout, corned beef and redheaded men in green knickers—you're naturally thinking about all things Turkish.

Here for some multicultural misdirection: Morso, the long-awaited Eastern Mediterranean dining room in Georgetown, now taking reservations for an early April soft-opening.

Consider it your own personal sultan's palace—the dining room's replete with Jerusalem stone and gold and bronze fixtures, and you're welcome to linger there with a companion of your choice over shareable plates of baba ghanoush and grilled lamb.

You'll want to begin by seeking out some crisp Greek white wine at the L-shaped bar in the back, a perch from which to lord over Georgetown through the window (your lordship is, of course, beneficent). From there, take a seat and peruse the small-plates menu, which offers a chance to impress your date with your knowledge of Medjool dates and skordalia. Should that fail, there's always the Salt-Cured Foie Gras With Almond-Pepper Brittle and Brick Oven Baked Snapper.

Should you prefer to dine in your own (no doubt equally ornate) palace, you'll be able to sample their take-out wares starting Monday, as Morso Express opens next door to serve as an après-cocktailing destination. There, you can grab a lamb and pistachio wrap or a shrimp and tomato pita flatbread until 2am.

After all, it's your kingdom.