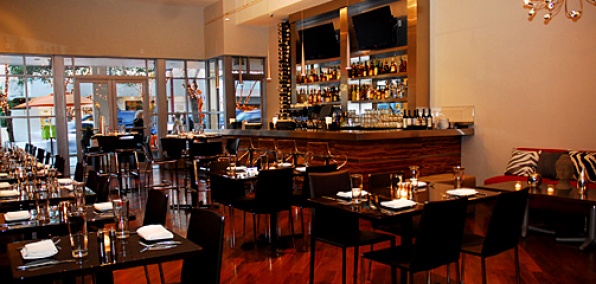 We're not saying it happens all the time, but there are occasions when you dip below I-95.

Maybe it's to visit a comely co-ed at UM, or you've been persuaded to see what's new and exciting at the Botanical Garden (we hear the acacia pines are blooming something fierce these days).

No matter the scenario, you'll need a place to refuel. Preferably with liquor-laced milkshakes and pulled-pork sandwiches.

So say hello to 72nd Bar and Grill, a polished neighborhood canteen debuting tomorrow in South Miami.

Owned by the same culinary power couple behind the well-respected (and now shuttered) global fusion spot Alta Cocina, 72nd Bar and Grill is more of a folksy, uncomplicated neighborhood saloon. Both owners spent time behind the line at Michy's, so they really know what they're doing—it'll work for that all-important fourth date or as a pit stop on your way to a monstrous shopping outing at the Dadeland Mall.

Start off with a Baileys Mint Chocolate milkshake from the shake bar (the only alcoholic milkshakery in the city) and segue to belly-filling gastropub grub like pasta with lamb Bolognese or the Asian Piggie Burger made with barbecue pulled pork, Napa slaw and apple chutney.

It's far superior to the European Kermit Slider.