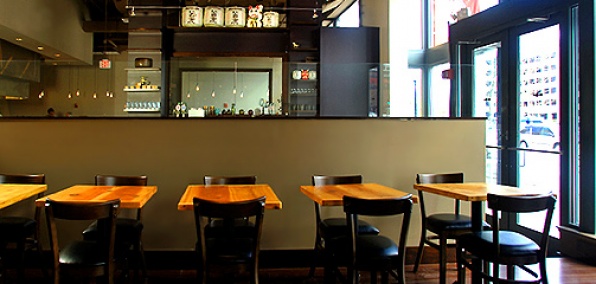 You're not one to be pigeonholed.

Your voting record is a healthy shade of purple, your dating record mixes blonde and brunette in equal measure and you've been known to have your after-dinner drink before lunch.

And if you want to take a time-out from your sushi feast for a little charcoal-grilled lamb loin, well, that's your right.

Say hello to Kushi, your new palatial, Tokyo-inspired retreat in the City Vista Building, soft-opening late next week to bring sushi and grilled meats together in one glorious forum.

Think of this as a quick trip to Japan, minus the layover in Seattle (and the geishas, but that's another story). You'll pass underneath a large sheet of linen to a stark, airy space full up with paper lanterns hanging from 18-foot ceilings.

It's the perfect place to settle into the dark bamboo bar, lord over the foot traffic through the large picture windows and contemplate which of the 30 small-batch sakes will accompany you on your journey this evening.

Start your culinary odyssey with some extra-fatty tuna sashimi flown in from the Tokyo fish market (when fatty just isn't good enough) before decamping for the 30-seat robata bar, where carefully trained chefs spear whole fish and cuts of meat with 2½-foot metal skewers.

Here, things get interesting (and less seaweedy), as you can pick from more carnivorous options like Wagyu short ribs, Berkshire pork belly, duck breast—even chicken gizzards and hearts.

And right after Valentine's Day, no less...