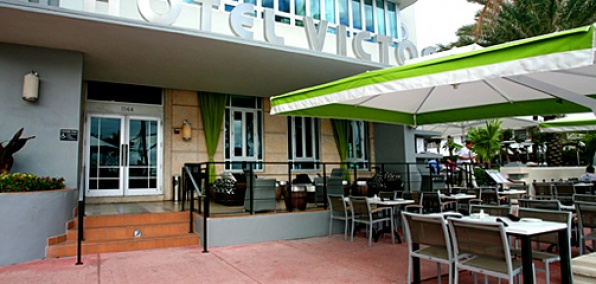 It's time to take back Ocean Drive.
For too long now the beachfront strip has been the domain of T-shirt hawkers and daiquiri-swilling tourists. As a local, you've stayed away, opting instead for spots in the city where drinks are not three-for-one.
But all that's about to change.
Introducing
Victor Cafe
, a lush Mediterranean refuge now open at Hotel Victor and your new excuse to sit outside on 11th and Ocean.
Victor replaces Vix, which was mostly an indoor affair—nestled in the bowels of the hotel with plush seating and plenty of jellyfish floating around the $60K aquarium. That's all still there (awaiting a face-lift later this year), but we'd like to draw your attention to the new expanded patio and terrace seating on the street, as well as the new
menu of rustic, Italian-leaning cuisine
.
This is where you'll go on lazy evenings when you feel like sitting outside and sharing a bottle of Chianti with good company while taking in the sports cars and beachgoers that traverse the busy strip.
Depending on your mood, you might go for something light like the platter of
Prosciutto di Parma
with chilled melon and cap it with a refreshing
Chocolate Mousse "Martini
.
"
Proving once again that all good things come in martini glasses.