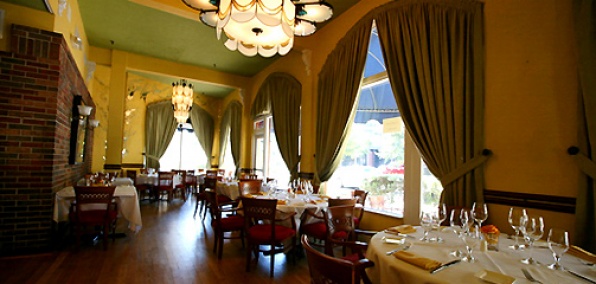 T.G.I.M.
We don't usually feel that way, but after this weekend's frigid blast, we're happy to be back in the warm and familiar arms of the office.
And we think we've found the perfect spot for you to take a nice, long, workday-killing lunch break:
Gaetano Ristorante
is now open at the Hotel St. Michel.
You may remember the old St. Michel spot from its many decades serving as the go-to hub for the Gables elite. The spot still retains its Old World panache, but now feels a bit brighter and less stuffy, with giant windows looking out on Ponce and a soundtrack of '60s Italian pop to keep things Felliniesque.
It's the kind of place you'll go to for a genteel lunch to catch local politicos and real-estate moguls doing handshake deals over poached lobster salads. The new chef and owner (the Gaetano behind Gaetano) is a Neapolitan by way of Singapore, having helmed restaurants in Korea, South Africa...and Houston. He's all about using only Italian ingredients—everything, including the cheese, olive oil and pasta, is imported from the Boot.
We recommend tucking into
Central Italian standbys
like the
Black Cod With Gratin Clams
and, on particularly brisk days
,
the
Bacon-Wrapped Scallops.
You know it's cold when scallops have to cover up.