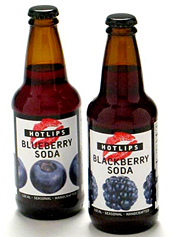 Friends, your soda has been lying to you.
We know. This isn't easy to hear. But over the years, classic formulas of everything from Coke to Dr Pepper have been tweaked—and where there once was real sugar, there now is high-fructose corn syrup.
So allow us to spread some gospel truth.
Welcome to
Galco's Soda Pop Stop
, an LA institution packed to the rafters with 500 exotic varieties of rare and enticing soft drinks, now harnessing the powers of the Internet, UPS and pure cane sugar to bring you the bubbly goods.
Step one: surviving a visit to the shop's kitschy website (where you'll find some Europop to go with your regular pop). But after that, you'll be entering a heretofore undiscovered world of unusual, regional small-batch sodas. For kicking back on a lazy afternoon, we recommend starting with Pennsylvania's
Red Ribbon Root Beer
—the foamy pour might remind you of an ice cream float—or trying a punchy
Double Cola
out of Chattanooga. Think of it as whole milk, compared to your name-brand soda's skim.
And should you want to truly blow people's minds at your next party, consider this your go-to for weird, tasty mixers—like the bracingly spicy
Hot Hot Hot Jamaica's Finest
ginger beer, which mixes with vodka for a Moscow Mule with a sharp, back-of-the-throat kick. Or for a lime-free twist, consider the surprisingly subtle
Mr. Q. Cumber
—made exclusively for Galco's—for your next G&T. And then there's original-formula Dr Pepper and Mexican (read: real sugar) Coke…
Sadly, New Coke's not available.