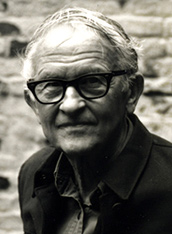 It's 1969. You're a filmmaker, and they're the Rolling Stones. You're at Altamont. Bad things are about to go down.
But thankfully, a Hells Angel would never, ever hit a guy in glasses (part of their code, apparently).
Now, if a simple pair of specs can stand up to the chaos of
Gimme Shelter
, just think what they can do next time you're having poolside drinks in Miami Beach.
To find out, we bring you
Barton Perreira for Albert Maysles
, a quirky but handsome line of eyewear based on the iconic frames of the revered documentarian. Designed to replicate the thick straight lines and rounded angles of Maysles's originals, they're sort of like an-off-the-assembly-line 1964 Plymouth Fury for your face.
You can get them as shades, and in a variety of styles—from tortoise to transparent and basic black, for when you're going for that Cary Grant (or Clark Kent) look. And since Maysles has filmed everyone from the Jackie Kennedy Onassis's kooky cousins in
Grey Gardens
to Ali for
Muhammad and Larry
, don't be surprised if they inspire you to make your own documentary. Or at least a reality TV show.
You have an amazing way with a cell phone cam.