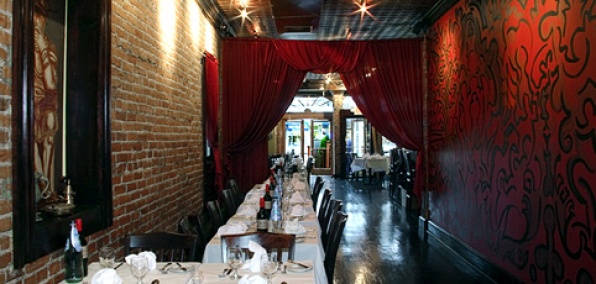 The metric system is best held at arm's length.

Litres, metres and other dainty measurements that end in "re" just don't fit with all-American 32-ounce porterhouses and 16-ounce beers.

But there are exceptions to every rule, and we just found one involving kilo upon kilo of seaworthy delights.

Presenting Mussels by the Kilo at Sur La Place, a new Belgian retreat in the Palisades that treats a European staple as a winter comfort food.

After you make your way out to tree-lined MacArthur Boulevard and enter the narrow, brick-lined space, ask for a seat in one of the front windows to catch the foot traffic (okay, mostly just traffic) roll by. Do your best to ignore the bottles of red wine temptingly placed on the table—there are monk-brewed ales to try, soon to be 50 in all.

From there, you'll face your biggest quandary of the night: choosing between 17 varieties of mussels, from the Bruxelles (bacon, garlic, goat cheese and beer) to the English (malt vinegar, sea salt and beer) to the judgmentally named Snob (lobster bisque, garlic and brandy).

Fifteen minutes later, your bivalves—all 2.2 pounds of them—roll out in massive stainless steel pots, along with the traditional fries and mayo.

For the shellfish-averse, the owners promise a rotating array of nightly game specials, including venison, bison, ostrich, rabbit and kangaroo.

We wouldn't recommend kangaroo by the kilo.