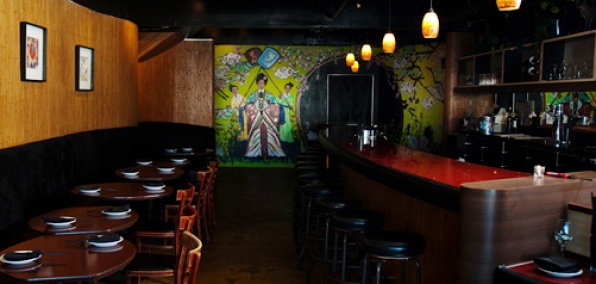 The heat wave missed us. But there's still time…

It's going to get hot out there.

And when it does, we're thinking you could use a new place to quench your thirst. A place with soju-spiked cocktails and a streak of mischief.

Welcome Mazu—a pan-Asian restaurant and lounge that for three (long) weeks has been missing its most important component: booze—opening to its full glory today.

You might remember it as the old Rohan Lounge, so you'll rightly conjure up memories of cocktail-laden nights out in the Avenues. And we're happy to report that they're back.

Part lunch and dinner nook, part DJ lounge and bar, Mazu is finally primed to do justice to its locale's boozy reputation. Named after the Chinese goddess of the sea, it's the kind of place that will give you the nagging urge to drink like a fish. But, since the chef/owner used to wield woks at Ozumo, you'll also want to find your way into bites like Beef Bulgogi Rolls, Crispy Duck Breast and BBQ Kalbi Ribs.

As for the drinks, you'll remember a few classics like the Watermelon and Lychee Sojutinis, but new libations such as the soy sauce and sake Black Samurai will more than make up for the wait. As will $5 cocktail happy hour debuting next week.

Because it's good to have something to look forward to.