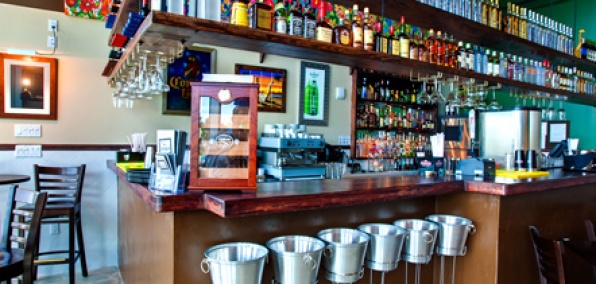 There are many reasons to love downtown.

A multitude of rustic South American pubs isn't one of them.

Until now.

Say hello to Botequim Carioca, your new authentic Brazilian tavern in downtown, samba-ing onto Biscayne Boulevard this week.

The kind of place Gisele might open if she wanted to appeal to Tom's football and basketball-addicted friends, Botequim is the closest you'll get to a Rio-inspired sports bar. Nestled on the ground floor of a new condo building across from the AA Arena, this is where you'll go after a Heat game to catch the night's best plays on a giant flat-screen, or when you just want a few glasses of Brazilian beer (like the dark Tulipa).

And because nothing works up an appetite like watching D-Wade dunk and staring at South American stunners, you'll have the chance to make your way through a parade of Portuguese tapas like fried salt cod fritters, sirloin steak and the especially Brazilian Feijoada, aka pork and black bean stew.

It's like chili, only sexier.