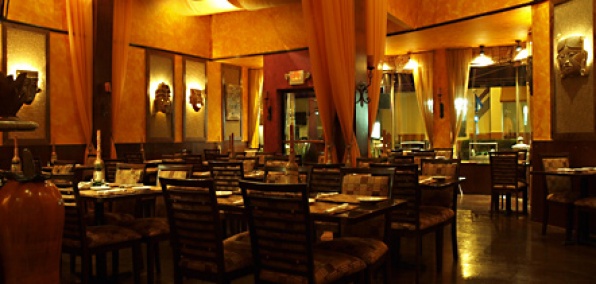 No offense to Orale!, but sometimes we prefer to eat our beef-cheek tortillas sitting down. Inside. With air-conditioning.

Which bring us to Don Chile, a Mexican spot opening in the Gables with a grand fiesta this Wednesday.

Opened by a Yucatán-born chef who dreamed of bringing the Mexican home-cooking of his madre to the masses, this neighborhood restaurant is awash in warm browns and adobe-colored walls, big comfortable chairs and oversize pre-Columbian-styled masks adorning the walls (easily the finest oversize pre-Columbian masks in town).

Come here on a night when you're craving a margarita-fueled feast of Carne a La Tampiquena (grilled steak, topped with spicy poblano strips and cream), the Pato Castellano (duck breast sautéed with pine nuts and dry smoked peppers sauce) and the gut-busting Torta Chilanga, a monstrous sandwich made of stacked layers of beans, pickled jalapeno, cheese, avocado and steak.

Yeah, you should be sitting for that one.