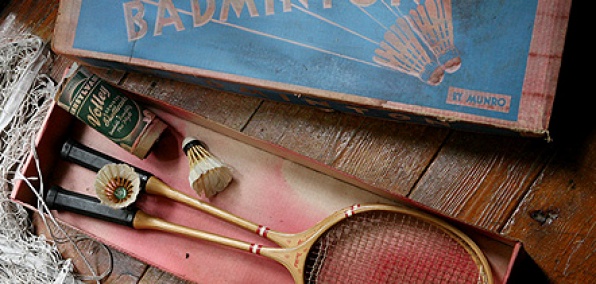 A well-appointed clothing store—the kind stocked with vintage trinkets, random props and old chesterfields—always reminds you of how you'd want to furnish your apartment.
If you only knew where they got all those wonderful toys...  
One answer: the
Prop Up Shop
, a five-day extravaganza of knickknacks, old-school props and reclaimed furniture, brought to you by the savvy outfitters at Gargyle on the Lower East Side, starting this Friday.  
If you've always wanted to move into a Ralph Lauren store, this may be as close as you get without landing that elusive human mannequin gig. For five days, prop stylist Kenyan Lewis (who's worked with Earnest Sewn and Barneys, in addition to Ralph and others) is teaming with the Gargyle folks to unload some of his favorite antique toys, medical oddities, Edison phonographs, top hats, bowties, leather bound books and, naturally, fencing gear for your redecorating pleasure.  
So if you feel like things have gotten a little too IKEA on the home front (not that there's anything wrong with that), this is your chance to create the rustic country club living room you so richly deserve.  
In addition, Gargyle is offering a few adult beverages, some steep discounts on their already discounted hipster prep gear, and debuting a line of shorts, ties and hooded dress shirts called Kendi.  
Because, let's be honest, that's what the dress shirt has needed all along.