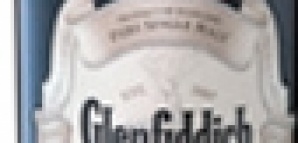 When it comes to drinking, men tend to burn money in multiples of $20.

$20 for a one-and-done first date, $200 on nights when it's your credit card behind the bar, and $2,000 on friends' stupidly dirty bachelor parties.

So, it's not altogether shocking that you may drop $20,000 for one of the oldest and rarest whiskies in the world next week. A single 750ml bottle from the 1937 Glenfiddich Rare Collection—the only one in the world of its kind—hits the auction block on Tuesday, and you're invited to bid on it.

The 1937 Glenfid is not exactly the stuff of Jack and Coke binges. Rather, this malt whiskey has been aging since before WWII in oak cask #843 at the Glenfiddich Distillery in Dufftown, Scotland and is finally ready for a spot in your liquor cabinet.

And because they care (except about your liver), Glenfiddich has teamed with City Harvest to ensure that the proceeds will go to a good cause, which should help you justify their $19K reserve price. Even if it doesn't, slightly less rare scotch will flow gratis at the event (beware of ploys to loosen your charging inhibitions), so at the very least this is an opportunity to make nice with a very open bar.

Just be careful about raising your hand to get the waitress's attention.