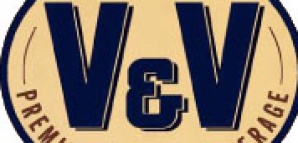 Yes, you turn to Red Bull and vodka once in a while to keep your night going. But there's something about that aluminum can and NyQuil taste that makes you feel like you should be raving with a glowstick, a pacifier and a girl named Moonbeam.

Which is why when we noticed a retro glass bottle labeled "V&V" behind the bars of New York's nattier establishments, we had to try it. Turns out it's the city's first luxury energy drink, and it's a smooth concoction.

V&V (which stands for "vim and vigor") was created by brothers Erik and Gordon von Broock, who owned numerous NYC nightclubs and got tired of swilling the noxious Red Bull. This refined alternative comes in two varieties (citrus and berry) has natural stimulants (guarana, ginseng and gingko), is filled with vitamins (come on, you know that's why you drink energy drinks), and best of all is tasty enough to drink straight. It works well with your vodka rocks, or in cocktails like the von Broocks' favorite Citrus Mojito (citrus V&V mixed with rum, lime, mint and sugar).

Drink it for all the better adult reasons to stay up all night, like fighting off jet lag in Bora Bora, filling out your TPS reports, or raving with a glowstick, a pacifier and a girl named Moonbeam (because some things are best left unchanged).