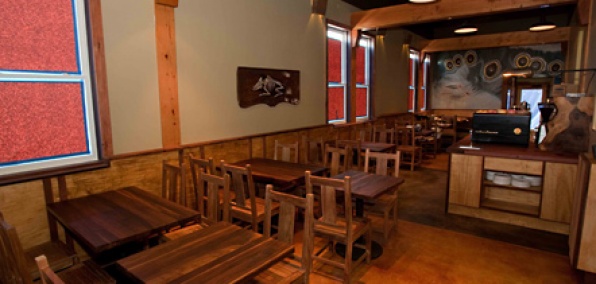 It's basic chemistry: the most intricate masterpieces come from the most common elements.

And what's true in the lab can also apply to the kitchen…

Welcome Flour + Water, your newest old-world osteria turning plain-old flour and water into homemade pastas and blistery wood oven-fired pizzas, opening Friday at Harrison and 20th.

Brought to you by a team led by one of the guys from Nua, Flour + Water is where you'll go for from-scratch Neapolitan pizza, hand-rolled pasta and house-cured salumi served till midnight (after that you're on your own).

Since this eatery is blocks from the oft-visited Valencia scene, you'll instantly sense more of a neighborhood vibe—sort of like stopping in at a friend's house if your friend had an 800-degree Mugnaini oven, an exclusive Italian list of 60-plus wines (including a house-vinted Sangiovese) and a safari-inspired chandelier crafted of gemsbuck horns.

Take over the communal table, a walnut behemoth courtesy of a storm-felled tree, or opt for one of the tables topped with stained glass rescued from the old Myth space. Once situated, look for your plainclothes server and order the thin-crust, farm egg–topped Prosciutto made from a Delfina Pizzeria and Pizzaiolo vet. Move to one of five pastas like the Guanciale Bucatini, then save room for the Slow-Cooked Pork Cheek.

Don't worry, you can walk it all off later.