Death & Co. helped to pioneer good drinking when it opened on New Year's Eve 2006 in New York's East Village neighborhood.
The bar's influence has been significant, and since its debut, it's become difficult to wander into any major city without tripping over a quality cocktail.
Now with additional locations in Los Angeles, Denver and Washington, D.C., Death & Co. is still going strong. Not just on site, but also at your house via the Death & Co. Market. It's stocked with home bar essentials and apparel, and that includes the newly launched Al Fresco Cocktail Collection, which has everything you need for outdoor imbibing.
The collection features 12 items covering everything from comfortable clothing to barware. Dress yourself in trail shorts, a textured button down polo, striped crew socks and a bucket hat. Now you're all set to make cocktails in the sun.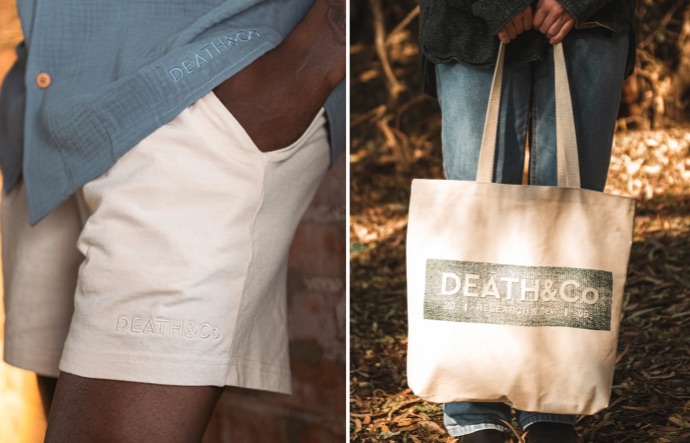 Start with the 750 mL stainless steel flask and matching tumblers. The insulated flask is large enough to hold a full bottle of wine or spirit, but it really shines as a vessel for pre-batched cocktails. Pour in a Negroni or Martini, and it'll stay cold for 24 hours.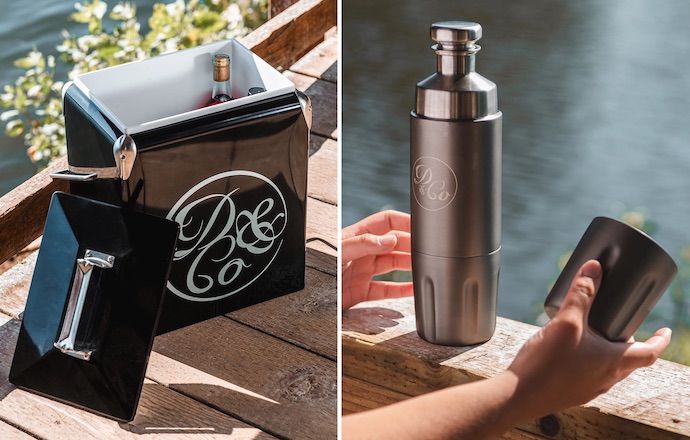 There's also a 16-ounce canteen, indestructible plastic Old Fashioned cups, a multi-tool for opening bottles, and a knife that's perfect for cutting fruit and garnishes. Then there's the good-looking, industrial-strength metal cooler in jet black with D&Co. branding, which holds up to six 750 mL bottles or 16 12-ounce cans. No one's going thirsty on your watch.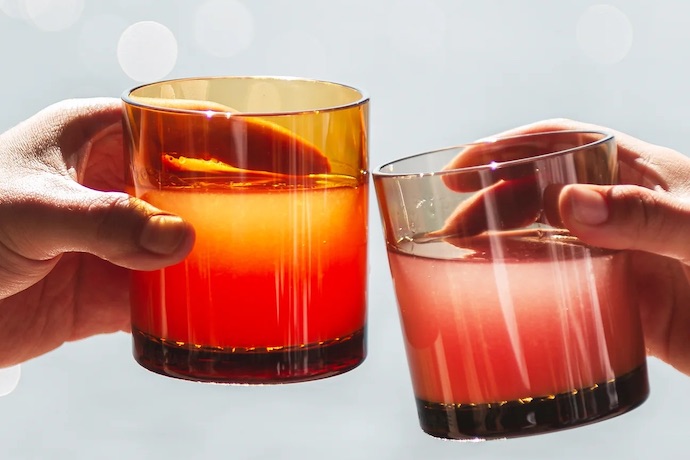 The sturdy tote bag with two interior bottle sleeves should come in handy, as should the woven blanket. This picnic is really coming together, but you still need something to eat.
So you might consider saving space in the cooler for sandwiches, lest your outing ends with everyone face down on that blanket.